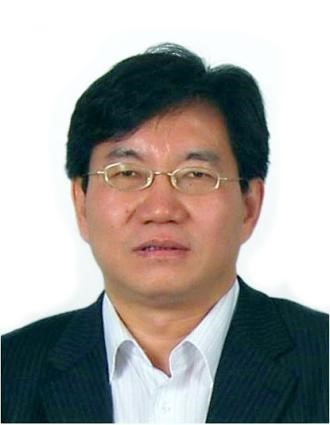 Prof. Fushuan Wen, IEEE Fellow

Zhejiang University, China
Biography:
Professor Fushuan Wen received the BE and ME degrees from Tianjin University, Tianjin, China, in 1985 and 1988, respectively, and the PhD degree from Zhejiang University, Hangzhou, China, in 1991, all in electrical engineering. He joined the faculty of Zhejiang University in 1991, and has been a full professor and the director of the Institute of Power Economics and Information since 1997, and the director of Zhejiang University-Insigma Joint Research Center for Smart Grids since 2010.
He has been undertaking various teaching, research and visiting appointments in National University of Singapore (NSTB Postdoctoral Fellow, Research Fellow), Hong Kong Polytechnic University (Research Fellow, Visiting Assistant Professor), University of Hong Kong (Research Assistant Professor), South China University of Technology (University Distinguished Professor), University of New South Wales in Australia (ARC Project Senior Fellow, Senior Visiting Fellow), Queensland University of Technology in Australia (CSIRO and ARC Project Visiting Fellow), Brunei University of Technology (Professor in Power Systems), Technical University of Denmark (Otto Monsted Guest Professor in Power Systems), Nanyang Technological University in Singapore (Visiting Fellow), Murdoch University in Australia (Adjunct Professor), Tallinn University of Technology (Professor in Energy Systems), Hangzhou Dianzi University in China (Yusheng XUE Education Foundation Distinguished Professor), Commonwealth Scientific and Industrial Research Organization (CSIRO) in Australia (Honorary Visiting Scientist), Shenzhen Institute of Artificial Intelligence and Robotics for Society (Visiting Principal Research Scientist).

His research interests include: 1) power economics and electricity markets; 2) power system investment, planning and operation optimization; 3) smart grids and electric vehicles; 4) power system alarm processing, fault diagnosis and system restoration; 5) artificial intelligence applications in power and integrated energy systems. He has published 200+ SCI-indexed papers, 650+ EI-indexed papers, and 740+ Scopus-indexed papers. His publications have been cited for 16000+ times. He has completed and is undertaking more than 170 grants and projects from governmental organizations and industry.
Speech Title: Selected Applications of Artificial Intelligence in Power Systems
Abstract:
Applications of artificial intelligence (AI) in power systems could trace back to early 1980's. Numerous publications are currently available regarding the applications of existing various AI methods including expert systems, artificial neural networks, fuzzy sets and others to different fields/subjects in power systems. In this talk, the research history of AI applications in power systems will be briefly surveyed first, and then some selected traditional and emerging applications presented. Specifically, this speech will cover the following topics:
1. Brief research history of artificial intelligence applications in power systems
2. Selected traditional applications
(1) Load forecasting and electricity price forecasting
(2) Security analysis
(3) Alarm processing
(4) Fault diagnosis
(5) Electricity market
3. Emerging applications
4. Prospect for future research.